Artistic and literary translation services (books, poems, articles)
Artistic and literary translation services (books, poems, articles)
Translation of books is different from translation of small pieces of text in instructions and schemes. Book translation has its own terms and lexical peculiarities. At first, this requires all key terms to be translated in the same way through the book. Secondly, the appearance and style of the translation must be done in the same manner. Thirdly, the translation of the books meant for printing must be made properly and qualitatively. You need to reckon with the author's idea, transmit it precisely and full, translate the terms correctly. Translator could not miss the pieces of text or add own thoughts. Finally, the quality of translation must be "ready for press".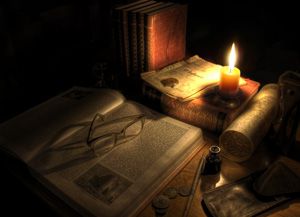 Artistic translation is considered to be the most labor-consuming, difficult and requires broad knowledge in different types of translations. Poems and prose, which not only reproduces a plot, but also distinguishes itself through the special style of the poet or writer, his unique language refer to the artistic texts. Making literary translation translator must take these subtleties into account. Artistic translation of a high quality has to be lucid, concise, precise and literary correct.
Literary translation includes translation of scripts, books, movies, and librettos, etc. Literary translations of poetry are considered as the most difficult. A specialist can work on one poem for the whole week and even more. Song's lyrics also refer to poetry. Such translation can cause difficulties because there is no analogy between the language of origin and target language. So translation of a poem is usually made line by line.
A translator who doesn't know poetry is limited in his actions and the most important for him is to find appropriate equivalent and make it reach reader's ears. Such translation gives a reader an opportunity to feel author's style.